Back to all posts
Posted on:
Mistassiniy School grateful for support from local businesses and organizations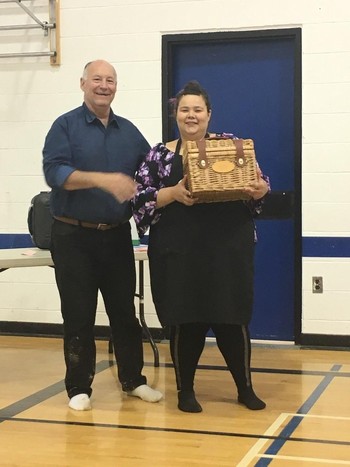 Ringo Starr and the Beatles once crooned that we "get by with a little help from our friends".  Put another way by a great friend to Mistassiniy School Dennis Smits of KMC Oilfield: "It takes a village to raise our kids."
Mistassiniy School is so grateful that time and time again, we can count on community support to pitch in and help with events and initiatives that make our school experience really special for our kids, and for our dedicated staff that put their hearts and souls into educating those kids day in and day out.
Earlier this year, Dennis Smits attended "Northland Games", and while it was obvious to notice the children running around, being active and enjoying this special day, Dennis noticed something else.  He noticed the efforts made by school staff and volunteers to ensure students had a great experience at the "Northland Games".
So Dennis approached us with an idea that his company, KMC Oilfield, would gather other local organizations like Chixking, Wood Buffalo, Home Hardware, Jesse's Liquor shack, the MD of Opportunity, Bigstone Cree Nation, and Eagle Point Golf Club to put on an appreciation BBQ for those staff of Mistassinity School.
"This was so thoughtful and appreciated," said Mistassiniy School Principal Shelly Hamelin. "It was really quite nice when a group of local business and organizations suggested that we take a break and allow them to pamper us a bit."
Smits did the grilling, and above mentioned businesses and organizations contributed door prizes and the school staff got to enjoy a really nice afternoon. Mistassiniy School wants to take a moment as we wind down a very successful school year by saying thank you!
From the Mistassiniy School Administration