Back to all posts
Posted on:
Minister of Education gives green light to Mistassiniy School Modernization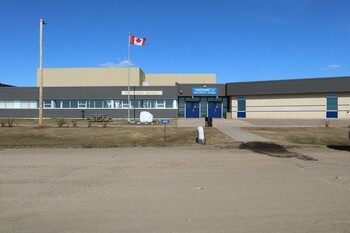 Junior and senior high students in Wabasca-Desmarais can look forward to a sod-turning ceremony in the near future. In a letter to the Board of Trustees of Northland School Division (NSD), Minister of Education Adriana LaGrange has instructed Alberta Education staff to work with NSD to discuss options for moving forward the Mistassiniy School modernization project. The modernization was originally announced by the Government of Alberta on April 27, 2018. 
Before the October 26, 2019, Regular Board Meeting, NSD and Bigstone Cree Nation hosted a community meeting on October 22, 2019, at Mistassiniy School. The purpose of the meeting was to gather input from parents and community members about the concept of a joint NSD and Bigstone high school in Wabasca-Desmarais. On October 29, 2019, the Bigstone Chief and Council informed the Board of Trustees of NSD that they passed a motion to pursue building a high school on reserve. 
"The Board is pleased with the decision made by Minister of Education Adriana LaGrange, said Robin Guild, Board Chair. "Students and staff in Wabasca-Desmarais have been waiting a long time for a modernized facility that better aligns with 21st-century learning. We respect the decision made by the Bigstone Cree Nation's Chief and Council to pursue building a high school on reserve. NSD is excited to continue ongoing collaboration with Bigstone Cree Nation. Working together will ensure all students in Wabasca-Desmarais have access to a world-class education."
The preliminary Mistassiniy School modernization design includes a new gymnasium, cultural space, career and technology spaces, a classroom for cooking and better natural light. NSD will announce a sod-turning ceremony date when more information becomes available. Community consultations will be organized and advertised in the near future.